Window Blinds or Window Treatments
From Elegant to the latest styles along with formal or a casual look can be found in window blinds we carry at American Floors & Interiors.

Blinds will add flavor to your existing room,along with warmth and a natural  look to your home decor. Pleated shades ,textured ,shutters, window blinds, shades and sliding panels giv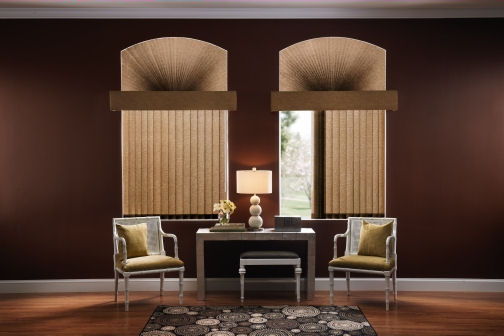 e you a variety of choices.  These will come in many colors and designs.
Your choice may include  an energy efficient cellular, drapery like  shade.  Or you may gravitate to a sliding panel such as for wide windows or sliding patio doors. Another consideration may be shutters, something contemporary.
For most rooms natural light is important. If you want privacy then pleated shades are a good option while allowing plenty of light.  Or how about window blinds with some curves?  Instead of the typical straight lines window treatments,  pick a nice window treatment with soft curves which can open up your spaces.
Window Blind Installation
Profession window blind installation is available just ask us.