Carpet……..
can bring  personal decorating style to life, through the medium of colors and texture.
To quote a phrase, "you get what you pay for" is absolutely true in your choice of carpet.
It has to do with how the carpet performs giving you the  longevity you would want for your investment. The better the fiber and the denser it is packed,means a better performing carpet.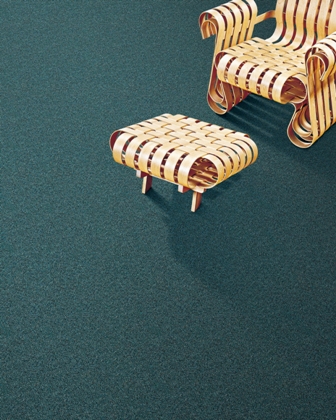 At American Floors & Interiors we carry an array of colors and styles at different price points.  Our knowledgeable staff can help you get what is best for your family needs,  and for your pets if any.
When buying for price, that is buying a lower priced carpet "you get what you pay for." Most always you'll be buying a low quality carpet, one that is thin and lightweight. The low priced carpet will loose its surface appearance faster requiring replacement sooner. That translates into replacing the carpet sooner than expected plus the inconvenience of moving furniture.
LETS DISCUSS CARPET FIBERS
Most carpet styles are made completely of one fiber property, such as wool (very expensive) or man made fibers such as nylon and olefin.
Nylon continues to be the ideal fiber; it has durability, performance, resilience and good appearance. Olefin is mostly used in loop-pile styles like berbers, and is not as resilient as nylon. Nylon Durability is a strong resilient fiber that will resist abrasion and bounce back after being walked on.
Denser of the pile is very important to achieving good wear, resiliency and appearance. Plainly stated, the denser the pile, the better the carpet performs. Density is figured by the number of tufts per one square yard and the weight of the yarn. So, the more tufts per square yard (or square inch) the better performance and durability.
Also look for the yarn twist because this will resist wear. Is the yarn twist tight, or loose or thin? Ends shouldn't flair open, they should be well defined and neat. Heat set yarns, standard for nylon and polyester cut-pile carpets, will hold their twist even under heavy use. The tighter the twist, the better the carpet performance.
Carpet Padding
CARPET PADDING
If you want your carpet to be comfortable and to last. Then padding or cushion performance is important to help increase the life of your carpet.
Did you know that cushion absorbs up to 90% of the impact of foot traffic? So without padding or a cushion underneath your carpet, the carpet itself would have to absorb all foot traffic or pounding. That could reduce your carpets lifespan up to 50%.Cushion then adds a more comfortable walking surface and insulates against cold and hleps minimize noise.
So-Should I go out and buy the thickest cushion I can find? No- a cushion that is too thick will cause the backing to flex too much and can make carpet too soft for walking.
Padding is available in sponge rubber, urethane foam, bonded urethane or felt. Manufactured in various weights and thicknesses. Look for a cushion with medium thickness and medium high density, for an all around good performing cushion. One commonly used is a 7lb, 1/2 inch rebon