Granite-Marble- Natural Stone Counter Tops
Granite Counter Top Kitchen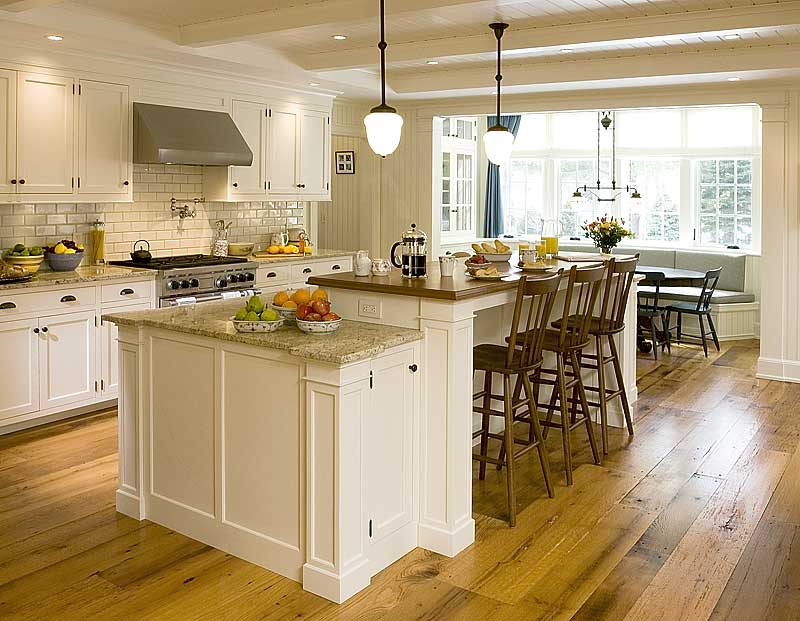 Kitchen Counter Tops
Granite is proving to be the counter top material of choice adding a splash of elegance to a kitchen. It holds up well to heat and comes in an array of colors.Granite will last for a lifetime.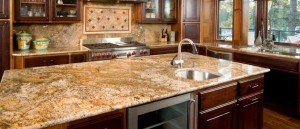 Granite adds warmth and  character  to kitchens, baths, and any other area in the home adding a  richness not duplicated by synthetic materials.
The new sealers are practically maintenance free. Granite is rated in hardness right after diamonds.  So a good value for the homeowner.  A tip: Substances such as grease, acidic, oil, or a pigmented material can stain some granite's-be careful.
Marble Counter tops

Marble with Coffee Cup setting.
Marble is good for working with pastry, since it comes cool naturally while not conducting much heat.
Marble is different from Granite and usually comes with a high price tag, in a kitchen setting. Marble is not used often in a kitchen but can.
 However beautiful though,  for an kitchen island  and can look very luxurious,  as seen above.
Although, Marble requires more maintenance than other counter materials. Other advantages  include marble being very heatproof, waterproof and of course comes with an unique  beautiful appearance.
Ceramic Tile Counter Top
Ceramic tile is another option for a counter top, so we mention it here. Very durable and easy to clean. Inexpensive option too.  It comes in a wide variety of  colors, textures, designs and size.  Easy to clean up and hot pans on tile are ok.