Draperies
Draperies and panels can add dimensions to any window in the home.  That makes drapes and curtains a homeowners' choice for showcasing living rooms,  dining rooms,  and bedrooms, by adding a certain ambiance to any room in the house.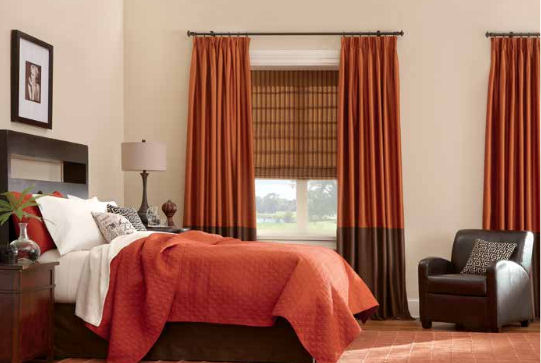 Yes Drapes and curtain bring beauty and elegance,  while adding practicality and even improve your insulation value.  Another choice that can add design to a room is a combination of  drapes and curtains layered or lined with blinds or shades.
The choice is yours. Come see what we can  offer in options in turning any room into a beautiful showcase.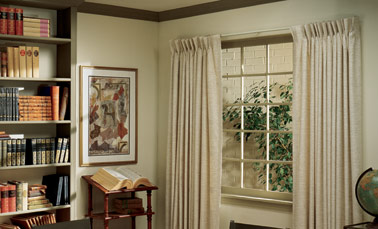 Create your own  extraordinary window design through the varieties of  custom panels to curtains and drapes.
To get started on your own window treatment design, please visit our showroom to preview our extensive collection of styles and colors to create the room showcase.
Decorators have discovered the unspoiled beauty of natural accents. This gentle, untouched aesthetic invites the balance of the natural world into your environment, connecting you to colors and textures of the landscape.
Graber Natural Drapes
are constructed from renewable resources such as jute,grass and  bamboo. Best of all this  will create a  natural beauty to your existing   wide windows, closet doors and patio doors.
Rustic, natural drapes will coordinate nicely with sliding panels or Roman shades. Add optional liners to control windows light and privacy.