Laminate Flooring Explained
A laminate floor in reality is a composite floor. Through high pressure it is bonded to layers forming a core producing a film of wood effect or many other floor effects on top of the core.  This top layer produces the look of wood, ceramic tile, distressed wood, etc, with some have a texture to it or a wavy patter that you can actually feel. The top layer feature is produced with the aid of a photograph with a expensive camera to produce real looking wood, tile, stone,and more.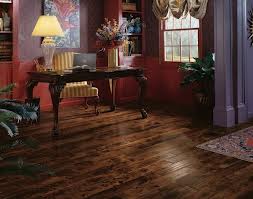 The achievements created in looks has become quite spectacular.
The manufacturer uses computer technology to create these realistic designs that today come in random patterns adding more realism to the completed floor in a project.
Laminate flooring therefore, cannot be sanded or refinished once it starts to show its wear in any whatsoever manner. It also stands up to burns, stains, and is scratch resistant.
In terms of aesthetic appeal, it's hard to beat laminates or wood-look overlay floors. They offer great value, plus they're warm underfoot, flexible and have their good looks last a long time. However, the wide range of laminate flooring available can be somewhat confusing – to properly choose the right laminate flooring to buy, you need to understand what flooring will best suit your ne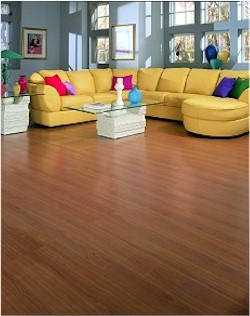 eds.
Laminates are great for high traffic areas and usually are lower in price than real hardwood flooring.  It offers many colors and woods, ranging from a distressed look to fine grain. Also available in planks sporting various widths and tile sizes.  Laminate flooring also comes in other designs besides hardwood flooring, such as a stone and tile look.  The beauty of laminate flooring is in different lights in your home, it can really look real.    Check this out:  laminate flooring  is easy for homeowners to install.  Pay close attention to the recommended installing instructions.
Another advantage is that laminate flooring can be installed over most surfaces, such as concrete, plywood, and other floor coverings.
Laminate is installed usually glueless, which means the boards snap together along the long edge.  That's all there is to it. Other laminates may require a gluing process.
It's best to buy the well-known name brands, f  Some of the popular brands are Armstrong, Shaw, Quick-Step, Alloc   and others.