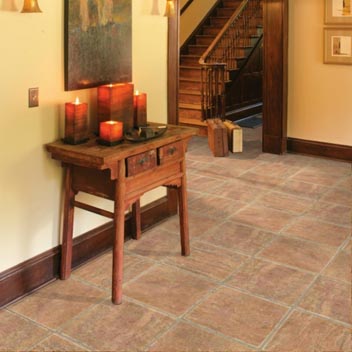 Tile can do wonders for a room making it very unique and ideal for any room in your home. Tile is very versatile as a floor option. Tile is environmentally safe, making it a natural choice for flooring. You can put tile in the living room, Kitchen, Bathroom, a basement or even a room on the second floor.  Put tile in a room and create an immediate natural ambiance, a creation of timeless beauty.
Tile comes in many varieties of styles, colors, and materials, making for those beautiful unique looks. You can peruse  our large showroom, and view our samples of ceramic, porcelain, stone, slate, travertine, marble , and other styles.  Check out Tile for your next project.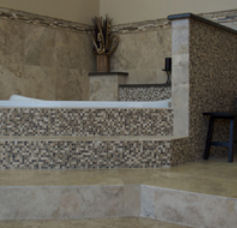 Tile can also be used in Kitchens, Baths, counter tops. Also it  can be used beautifully inside a shower or bath creating interesting patterns of tile on the walls and shower pan.
Tile makes for a very durable surface, while resistant to stains and won't burn. They are tough and extremely scratch resistant, plus stain resistant.. Low maintenance plus cost effective when you factor in the longevity of tile for years and decades makes it a popular floor worthy of consideration..
Disadvantages , if any, are it can be slippery when wet, cold in winter, and may be uncomfortable when one stands too long on it.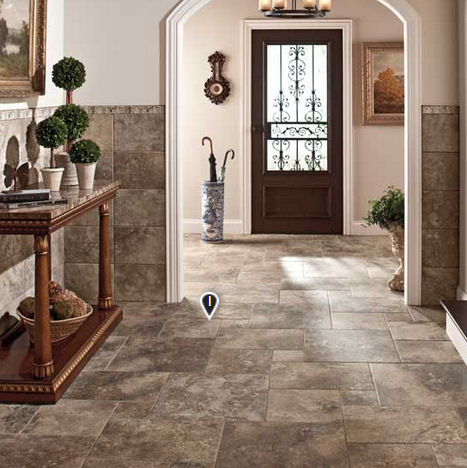 Ceramic tiles are also a cinch to clean; most times just a little light wiping or damp-mopping does wonders. Tile comes in an array of choices for the consumer such as rustic stone, travertine, slate, or marble, which will update a room nicely. We at American floors & Interiors are here to help you decide if Tile is a suitable surface for your business or home, We know flooring and can help you make an informed decision on flooring. Tile comes in a wide variety of colors, styles, and materials, all with their unique look and properties. We carry ceramic, glass, porcelain, stone, travertine, slate,decorative, patterned and tumbled marble tiles, just to name a few. Tile is ultra durable, is low maintenance (simply sweep and mop), is resistant to stains and won't burn, and is cost effective so long as you take into account the fact that it will last for decades. Ask our Friendly Staff about Tile.